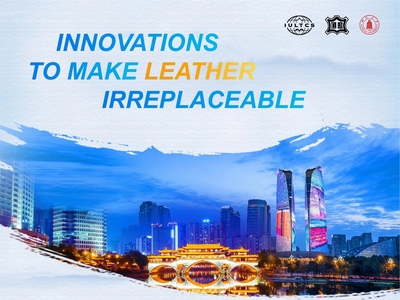 The 37th IULTCS congress will kick off in Chengdu, China on October 18, 2023. Distinguished experts, scholars and business representatives from the global leather industry will meet in Chengdu to exchange the latest scientific achievements and engage in discussions regarding the industry's future technological advances.
This monumental event will feature an extensive lineup of presentations, including the "Heidemann Lecture" by Prof. Yujia Xu (Department of Chemistry at Hunter College of the City University of New York, USA) and 47 oral presentations from 11 countries and regions. Additionally, there are 14 speed oral presentations and 94 academic posters during the congress. The latest scientific and technological research achievements and development trend of the global leather industry will be unveiled during the congress.
A highlight of the event is the presentation of the IULTCS Merit Award 2023 for Excellence in the Leather Industry to Prof. Jianzhong Ma (Shaanxi University of Science and Technology, China). He is the second Chinese scholar to receive this honor after the esteemed Chinese Academician Bi Shi. The congress will review the development of the IULTCS conference via a brief documentary, and commemorate Dr. Heidemann who played an important role in advancing the scientific and technological landscape of the global leather industry in the last century.
The congress has garnered extensive attention from global leather industry, with more than 400 registered participants from 15 countries and regions. Chengdu is set to be the epicenter of a scientific and technological event that catalyzes the sustainable and innovative development of the leather industry.